Marie-Louise Hodgson MSc CEng FCIHT
Published: 12/02/2018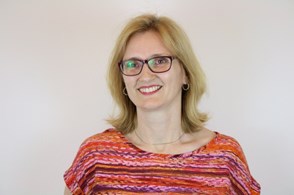 Education and qualifications: BTEC ONC Civil Engineering, BEng (Hons) Civil Engineering, MSc Transport Planning and Engineering, CEng
Which Institution(s) are you a member of? Chartered Institution of Highways and Transportation (CIHT)
Current job title:  Principal Transportation Engineer
Company: Pick Everard
Length in current job: 13 years at Pick Everard, approx 5 years as Senior Engineer and recently promoted to Principal Engineer
Approximately how many staff are employed by your company?  250 > 1000
Where are you based? Leicester 
Please describe your current role
I manage a team of four transportation engineers and technicians. We prepare transport feasibility studies for potential new developments, transport assessments and travel plans.  We also provide advice regarding external site layout design to appropriately and safely accommodate the access and circulation needs of users of all modes of transport. Project sizes range from a small new building to large multi-purpose masterplan developments. 
My role includes team and resource management; team mentoring and training; project and programme management; cost management; preparing fee proposals and bid documents; promotion and marketing of the services offered by the transport team; project analysis and design work; and report writing. 
What inspired you to become an engineer?
I needed to do something that combined my love of creativity, problem solving and logical analysis.  I tried other science related routes and other creative routes but none worked for me. It took me a while to discover engineering, but when I did it fitted perfectly, and it's great that engineering allows us to make a real contribution to the lives of people and the environment. 
Please provide a brief outline of your career so far:
My career started as a draughtsperson with the Ordnance Survey in 1986. After two years I moved on to become a highway design technician with an engineering consultancy. I studied part-time in Derby for a BTEC ONC in Civil Engineering, which led me to study full-time at Nottingham Trent University for a BEng (Hons) in Civil Engineering. After studying, I spent ten very valuable years as a highways and transport engineer with local authorities. 
In 2003 I started at Pick Everard as a member of a small highways team. Over the years the team has continued to expand, at least tripling in size, and I have been successful in the development of a dedicated transport team. Throughout my career, I have enjoyed being an active STEM ambassador, introducing and promoting civil and transport engineering to students. 
Have you worked on any unusual or high profile projects?
I expect so but we take it all in a day's work, never expecting one job to be the same as another, always presenting new challenges, so I don't really identify that a particular job is more unusual or high profile than another, we just get on with it. 
What spurred you to work towards becoming registered as a Chartered Engineer (CEng)?
I first heard about the Chartered Institution of Highways and Transportation (CIHT) when working in local authority, where membership was highly regarded. At Pick Everard I set about re-evaluating where I could take my professional career. My first thought was to find out what the Institution could offer. I was pleased to find that, with its particular relevance to my areas of interest, the routes to membership and to becoming a Chartered Engineer, CIHT was the institution that most suited my professional needs and career aspirations. I was delighted to be accepted as a Member. This gave me the impetus to go back to part-time study to gain my MSc in Transport Planning and Engineering and, on completion, I decided to keep going and set myself the challenge of sitting my Chartered Professional Review through CIHT within 12 months.

How did you become registered as a CEng?
I had undertaken an approved graduate engineer training programme, whilst working for Leicester City Council. This, along with my BEng (Hons) and MSc, allowed me to progress via the standard route. I was assigned a mentor by CIHT and received a great deal of support from my manager. I was the first person at Pick Everard to go through the process through CIHT. As I was quite late in finally deciding to take my CEng review, having raised a family first, I had a great deal of previous work experience covering a variety of areas to draw on when writing up my submission document. I had kept records of it all over the years, so this made writing up my submission document relatively straightforward. 
How has registration as a CEng benefitted your career?
It has boosted my confidence and my credibility enormously. It has allowed me to demonstrate the standards required by my employer to qualify for promotion and to improve the credentials of the firm when bidding for work. 
What advice would you give someone considering professional registration as a CEng?
Be organised in your preparation and records of work experience for some time beforehand as this will make preparing your submission document a lot easier. Then I would highly recommend going for it, to gain CEng status is very worthwhile. To my surprise I actually enjoyed my interview. 
What is your employer's attitude, were they supportive while you were working towards registration?
My employer was delighted that I had finally decided to work towards registration and I was given full support in doing so. 
How does your employer benefit from you being a CEng?
My CEng credentials improve the credentials of the firm as a whole, adding greater weight to bids for major projects. Pick Everard holds professional registration at all grades in very high regard. 
What are your future career goals?
I have recently achieved a promotion and hope to further advance within the firm in the future, and to continue to expand and promote the work of the transport team whilst helping to develop the careers of my team members.