New toolkit to help recruit more women into engineering apprenticeships
Published: 30/06/2017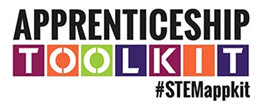 Three engineering organisations have worked together to create a toolkit to help businesses recruit more women and girls into the sector through apprenticeships. It was launched on International Women in Engineering Day, on 23 June 2017.
The kit has been produced in collaboration by WISE Campaign, the Institution of Civil Engineers (ICE) and Semta. It offers practical advice, information, tips, case studies and useful resources to help businesses get more women into engineering and close the skills gap in the construction, engineering, technology and manufacturing sectors.
WISE Campaign CEO Helen Wollaston said: "Employers tell us they would employ women in technical roles if only they would apply. A few simple changes to how roles are described and marketed makes all the difference. We put the toolkit together to share examples of what others have done. This isn't just about encouraging girls to consider a STEM apprenticeship. We would like to see employers offer apprenticeships to women of any age who want the opportunity to do something different – including women they already employ."

The toolkit is intended to be a guide, leading businesses from their first steps in reaching out to women and girls, throughout their apprenticeships and in their future careers.
According to WISE, despite recent growth in the number of apprenticeships available, the number of women taking up apprenticeships in technical roles like engineering and technology related fields has remained much lower. Their research shows that while the number of women in technical roles grew in 2016, women still only make up 21% of core STEM employees. Furthermore, only 17% of ICT apprentice graduates, 8% of engineering apprentice graduates and 2% of construction graduates were women.
The full toolkit can be downloaded at www.wisecampaign.org.uk/apprenticeship-toolkit and more details of the launch are available at WISE Campaign