Clare Lavelle wins the Karen Burt Award
Published: 23/11/2016
The Women's Engineering Society (WES) has awarded its 2016 Karen Burt Award to Chartered Engineer Clare Lavelle. Clare was nominated by the Energy Institute and is currently Arup's Energy Consulting Business Leader in Scotland and the North East.
The prestigious annual award is given to an outstanding newly registered female Chartered Engineer to recognise her excellence as an engineer and for her work to promote the profession. It also helps to highlight the value of becoming professionally registered as a Chartered Engineer.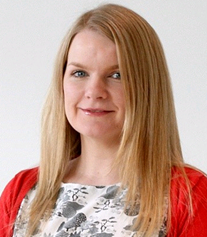 Clare, who received the award at the WES Caroline Haslett Prestige Lecture in London in November, said: "From helping to get wave farms off the ground, to looking at capturing and storing CO2 – engineering has provided me with a challenging career and the opportunity to work on some incredible projects. I am excited about my future career and where engineering will take me."
The award winner has delivered a number of major, technically challenging projects in the energy sector, including the development of the world's first commercial wave farms at the European Marine Energy Centre in Orkney, and the development of Hammerfest Storm tidal technology. Clare has also helped over 2.5 GW of offshore wind projects in UK waters to successfully achieve planning consent. At Arup she manages a team of consultants delivering technical commissions in the energy sector in offshore wind, wave, tidal, oil and gas decommissioning, and carbon capture and storage, among other projects.
Linda Maynard, chair of the award judging panel, said: "The judges had a difficult task this year with 14 very high calibre nominations. Clare's application was remarkable in all aspects of the four judging criteria of quality of application, career progression and experience, future aspirations and most importantly the promotion of the profession."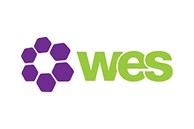 The annual WES award recognises the importance of ensuring that women gain professional recognition of their achievements as early in their career as possible. Professional engineering institutions are asked to nominate a candidate each year, from which award judges choose their winner. For further details about the award and its winners please visit http://wes.org.uk/karenburt