Flt Lt David Littlemore BEng (Hons) CEng MICE MAPM
Published: 01/12/2015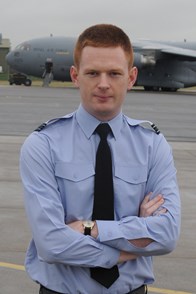 Education and qualifications: BEng (Hons) Civil Engineering, University of Durham
Which Institutions are you a member of? The Institution of Civil Engineers (ICE), The Association for Project Management (APM)
Current job title: Royal Air Force Officer
Company: Royal Air Force
Length in current job: Seven years
Approximately how many staff are employed by your company? 1,000+
Where are you based? RAF Odiham, Hampshire, UK
Please describe your current role:
As an Officer in the Royal Air Force I have predominantly spent my time working in the field of infrastructure and project management. I work with my own service and with the Royal Navy, Army, civil servants and contractors, both in the UK and overseas, to ensure the provision and maintenance of suitable facilities and infrastructure to meet the needs of the Ministry of Defence (MoD). I have also undertaken a number of other roles away from infrastructure for my wider professional and managerial development.
Please provide a brief outline of your career so far:
Having completed my secondary education, I began working for WS Atkins Consultants Ltd in Cambridge as a Trainee Technician. During this time I gained both National and Higher National Certificates in Civil Engineering Studies, before going on to complete a Bachelor's Degree in Civil Engineering at the University of Durham as an ICE QUEST Scholar. After graduation in 2004, I worked for Hannah-Reed and Associates under an ICE Approved Graduate Training Scheme.
I was commissioned into the Royal Air Force in 2008 and was assigned to RAF Brize Norton as Officer Commanding Works Services Flight, responsible for all response maintenance and new works supported by the Royal Engineers. In December 2011 I spent six months on the Falkland Islands and Ascension Island working for the Defence Infrastructure Organisation. The following year I was detached to 12 (Air Support) Engineer Group Royal Engineers as the Headquarters Air Command A5 Plans Officer, delivering airfield and technical infrastructure solutions in support of air and maritime operations throughout the Middle East. In spring 2014 I was posted to RAF Odiham, where I am undertaking a role in personnel and welfare management.
Have you worked on any unusual or high profile projects?
Whilst in industry I worked on a number of high profile projects, including the construction of a new research facility for the University of Cambridge's engineering department and the design of a new Holiday Village for Center Parcs. However, I have seen the most variety during my military career. At RAF Brize Norton, I worked on the construction of the New Repatriation Centre used for the return of those killed on active operations, which was extremely humbling and so important for the families and relatives. My work has also taken me abroad many times, including to the United States and several countries across the Middle East.
What attracted you to become registered as a CEng?
Becoming a Chartered Engineer has always been my goal. CEng is recognised globally and opens up endless opportunities in organisations both at home and overseas. It also demonstrates competence and commitment to your profession and future Continuing Professional Development (CPD) as an engineer.
How did you become registered as a CEng?
Having gained a BEng degree I then followed an approved training scheme to become an Incorporated Engineer (IEng) in 2010. I continued to expand my technical experience and set my sights on gaining CEng via the Technical Report option, which I completed in March 2015. Having gained a BEng degree I then followed an approved training scheme to become an Incorporated Engineer (IEng) in 2010. I continued to expand my technical experience and set my sights on gaining CEng via the Technical Report option, which I completed in March 2015.
I was supported throughout this process by my institution, my command chain, peers and the Royal Engineers, who gave me access to a range of support that was instrumental in my CPD and preparation for my professional review.
How has professional registration as a CEng benefitted your career?
Professional registration as a CEng has set me ahead of my colleagues. It places confidence in my ability to manage and lead complex engineering design projects and I have been selected over others to undertake a number of roles which may have otherwise passed me by. 
What advice would you give someone considering professional registration as a CEng?
Make the most of every opportunity to go out on site and see things happening first hand, or attend professional meetings to increase your industry knowledge and contacts. If these opportunities don't exist in your organisation, go out and make them happen using your institution's support. At the start it may seem a long way to go to achieve and demonstrate the required competencies, but it is worth the hard work when you finally receive the letter from your institution saying that you have met the required standard to become a Chartered Engineer.
What are your future goals?
My immediate career goals are to continue working on a wide range of infrastructure projects for the RAF and Defence to gain further experience and hopefully promotion to Squadron Leader in due course. I have also recently gained full membership of the Association for Project Management (APM) and am currently under training to become a Professional Reviewer with ICE for EngTech and IEng applications; having started out as a technician myself, I am keen to support these initiatives.
What is your employer's attitude towards professional registration?
The RAF actively encourages professional development and promotes initiatives for personnel with specialisations to achieve chartered status. Whilst I am the only Member of ICE in the RAF, hopefully my recent success will encourage others to follow the same career path.
Were they supportive while you were working towards professional registration as a CEng?
The RAF and wider MoD have been extremely supportive of my goal to achieve CEng status. I was assigned positions and projects to gain the experience I needed and allowed time off to attend courses or preparation for my professional review.
How does your employer benefit from you being professionally registered as a CEng?
As a CEng, the RAF benefits from my extensive civil engineering, construction, project management and problem solving experience. Being the only professionally registered civil engineer in the RAF has given me greater recognition and professional respect amongst my colleagues, chain of command and with the Royal Engineers and civilian contractors I work with.

Flt Lt David Littlemore BEng (Hons) CEng MICE MAPM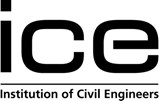 Registered: 2015